A few images I took of the Pindemonium 5 opening that i went to Friday night. (unfortunately I believe ;-) there is not any images of me in the shots, just my button creation) This show not only exhibited each artist's button they had created for the show, but also each artist was given a certain amount of buttons to trade with. If I get a chance i will include later an image of the buttons i ended up with in trade.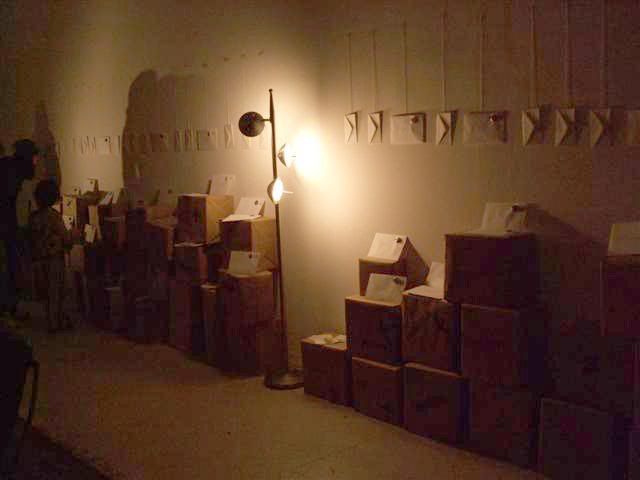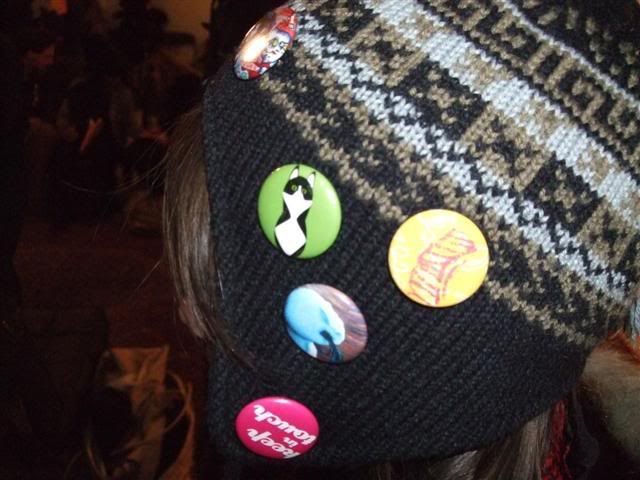 some of the other artist pins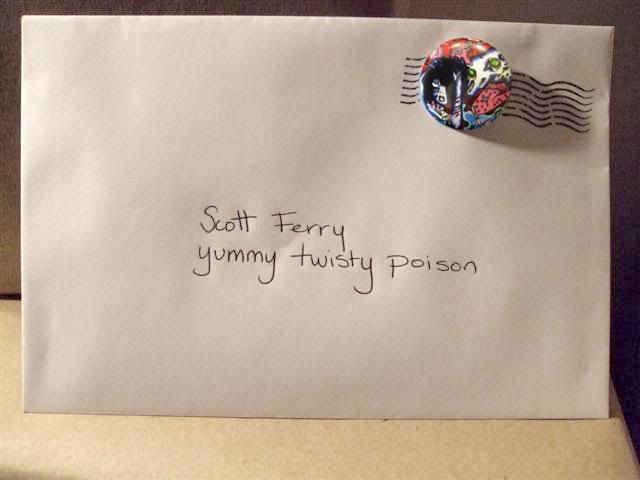 my pin!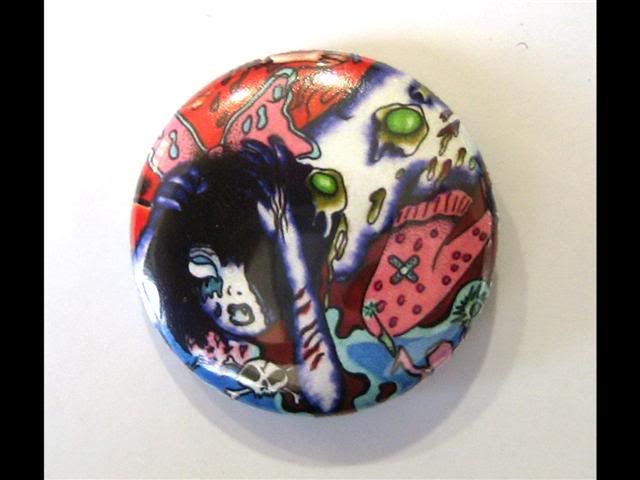 the pin detail was taken from my artwork "Yummy Twisty Poison"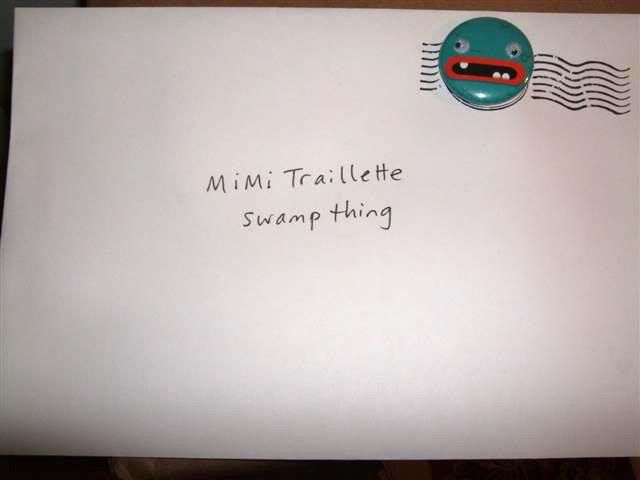 Mimi Traillette's pin Swamp Thing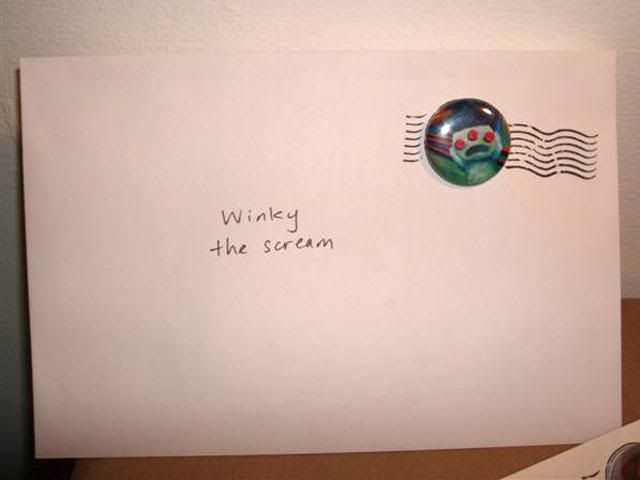 Winky's pin The Scream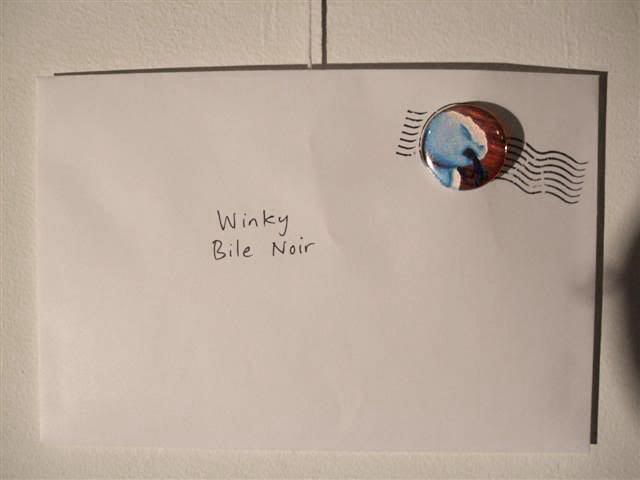 Winky's pin Bile Noir
Sebastian with Mimi's pin on.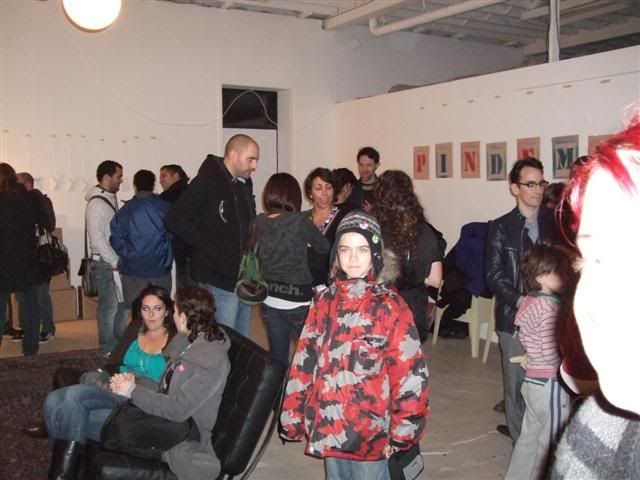 opening night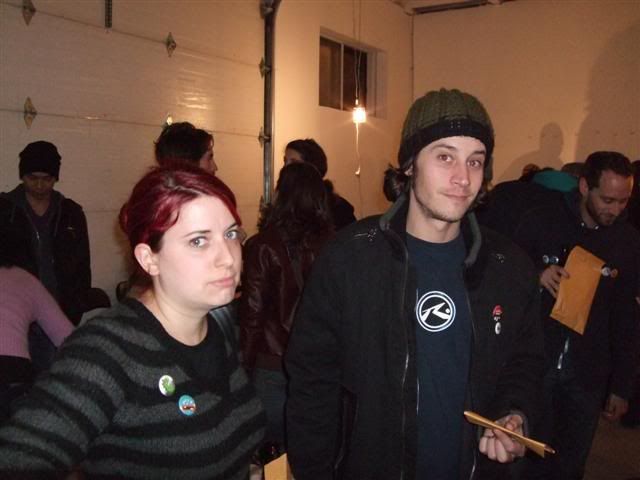 Mimi and Cedric